On Wednesday, January 5th, members of the Northeast Florida Area presented the Patriotic Rosary at St. Augustine Catholic Church and the Student Center for the University of Florida in Gainesville, Florida.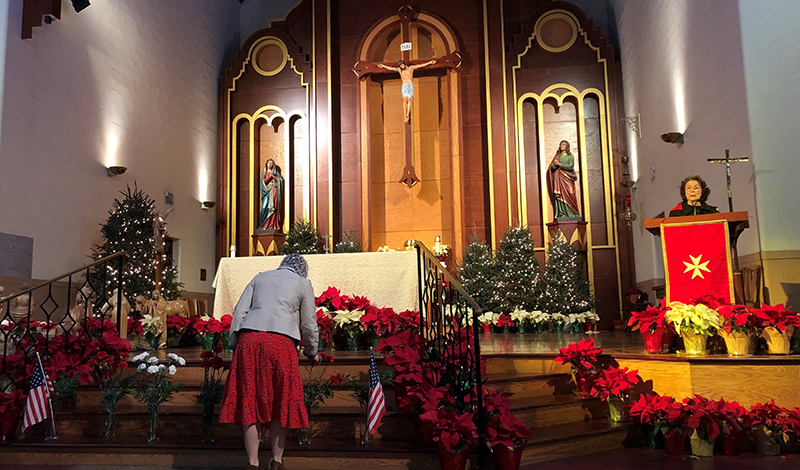 A special thank you to local Auxiliary members, Max and Jake Petlick, students at the University, for making the arrangements for this special Rosary presentation. We are also grateful to Fr. David for the welcome as well as the Knights of Columbus and local Order of Malta members who traveled from Jacksonville to pray for our nation.  
The Patriotic Rosary includes prayers for all government officials, at all levels, and every soul of each state and territory of the United States.